Consumers of all ages are increasingly concerned with the conditions under which their food was produced and the impact on animal welfare, the environmental footprint of their meals, and the long-term health consequences of consuming large quantities of animal products.
As a result of this demand within the community at large and within the University of Toronto community in particular, in August 2022, Food Services at the St. George Campus hosted a two-day plant-based culinary training session for campus chefs. This professional development session brought chefs from the Humane Society International/Canada's Forward Food program to campus in order to train our chef participants on how to create delicious, cost-effective, and sustainable plant-based dishes.
Chefs from the St. George and UTM campuses and Hart House were in attendance. Following the training, both campuses committed to continuing to increase their plant-based and plant-forward menu options. Each has signed the Forward Food Pledge, which is a commitment to convert 20% of campus menus to plant-based (above and beyond their current plant-based offerings).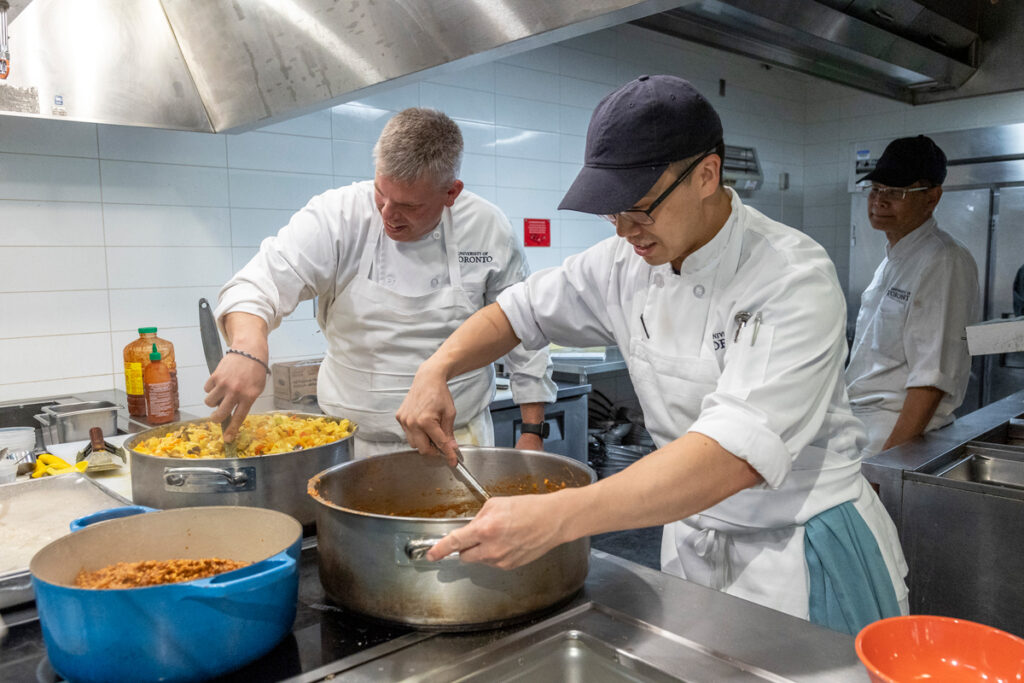 Chef Jaco adds that Food Services is doing this for students and for all members of the campus community to make sure people understand the importance of plant-based diets.
"It is so important. It's really a critical part of having a more sustainable world and mitigate climate change," he adds.
At the beginning of the training, participants were addressed by Riana Topan, Campaign Manager, Humane Society International/Canada, who welcomed the chefs and gave a brief overview of the Forward Food initiative. Chefs Amy Symington and François Murphy, Forward Food Culinary Specialists, Humane Society International/Canada, discussed the schedule for the sessions and gave an overview of the recipes, ingredients and techniques that would be covered throughout the training.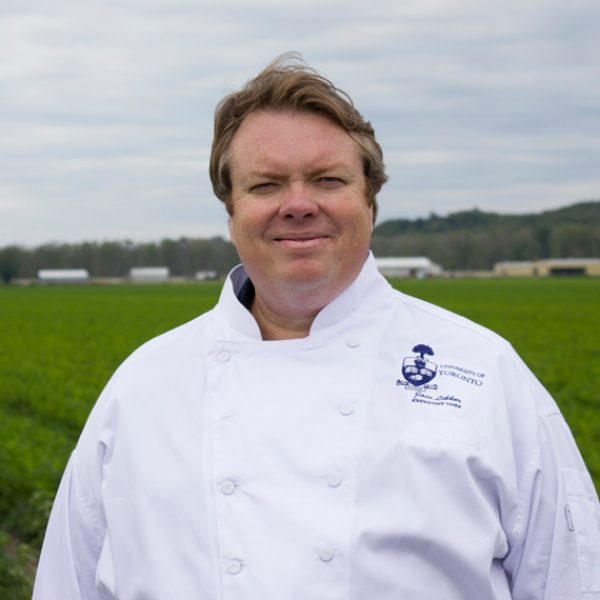 Throughout the two-day program, chefs worked on new appetizers, soups, sandwiches, salads, sweets, and pastries. Students, student social media "influencers", representatives of U of T's Residence Life, Sustainability Office and Deans and Principles were invited to a well-attended, highly successful and delicious buffet lunch featuring the hard work of our chefs.
Chef Amy Symington says that plant-based diets are healthy, good for environment and good for animals. She says that although it's not a hard sell nowadays, it has to taste good so that people will be happy with it.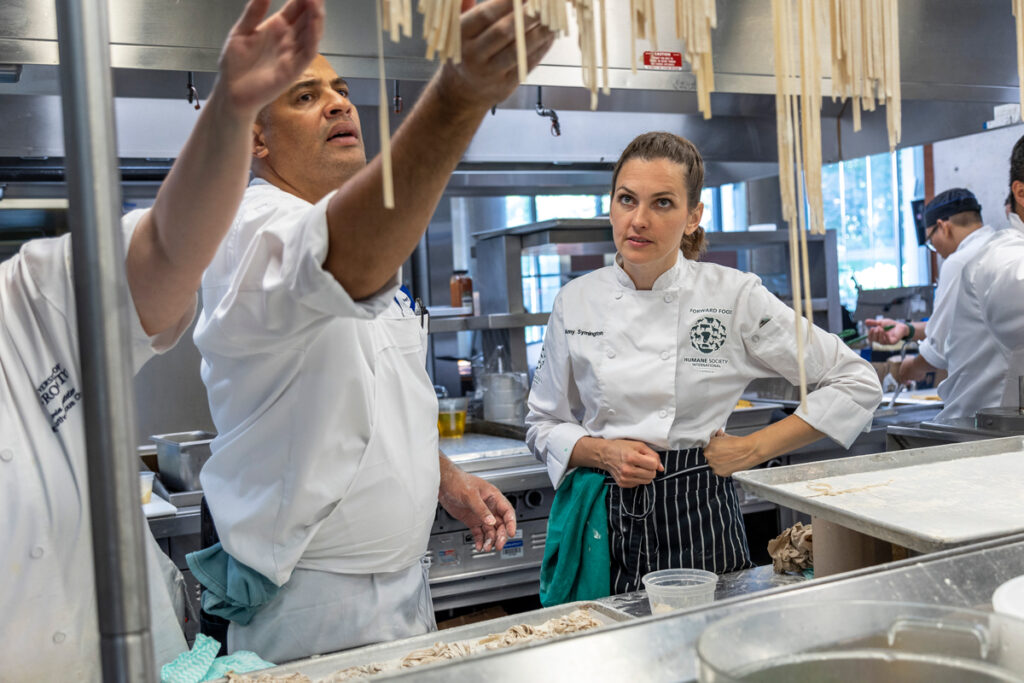 "You can talk about the environment and about how human it is for animals, but if it doesn't taste or look good nobody will eat it. We know this is what students want, so we are creating wonderful tasting food and making it with a great, supportive team," she adds.
"Taste is queen," she says emphatically.
Chef Jaco says that most of the chefs were completely new to the ingredients introduced by the Food Forward team.
"As well, we really came to understand that there is more to plant-based food than tofu. There are all kinds of different legumes and pluses to work with. The biggest thing over the past two days has just been having the chefs, lead cooks and head cooks doing something out of their usual realm. We've all learned new things and are really excited to incorporate these ideas into our menus," he adds.