As part of the Biggest Back to School Ever series of events, the University of Toronto Food Services team proudly presented its annual Mac 'n' Cheese Smackdown on October 26, 2022. Yes, the Mac came back!
Although an adapted version of the event was held last year in accordance with City of Toronto public health regulations, nothing could ever compare to the real thing. It was incredible to see students, faculty, and staff all in-person on campus enjoying the cheesy goodness prepared by various chefs within the Spaces & Experiences portfolio. This Smackdown was also bigger than ever, with over 600 delicious portions of each competing dish having been served up.
The Mac 'n' Cheese goodness was up for judgement and subject to the scrutiny of the most discerning palettes and tastebuds from across the University. Tickets were just $5 and in keeping with U of T's vision for a sustainable campus, they were sold electronically through the UofT Food Services Mobile Order app (so no paper waste), and a vegetarian version of each dish was also available to those on plant-based diets! Food Services is proud to have raised an amazing $3,000 dollars from the event, which was contributed to the University of Toronto's United Way Campaign. Every year, U of T is proud to raise money for the United Way, and to support their incredible charitable and community initiatives throughout the Greater Toronto Area.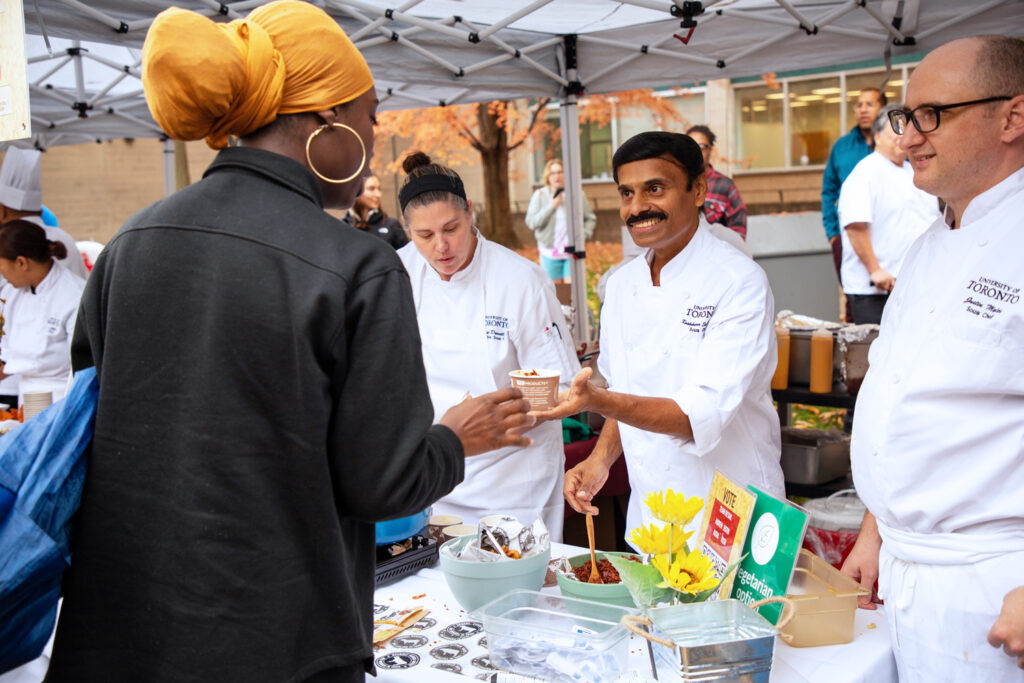 In recognition of the University's overall support of sustainability, for the first time ever, each competing Mac 'n' Cheese dish was presented with an accompanying vegan version. There were several underlying reasons for this decision.
"First of all, it was really important for us to have a vegetarian version of each dish because we know how important it is for the environment in general. We also know that a lot of our students are on plant-based diets, so it's important that everyone can be included in the event," says Chef Jaco Lokker, U of T St. George's Executive Chef and Culinary Director.
Chef Jaco adds that the electronic ticket sales were another improvement on the event that was environmentally positive and helped with the overall logistics of the event.
"Normally, we have about 400 people attending the event. This year we were able to accommodate 600. By selling tickets electronically, people were assured that they would be able to get all four dishes; they did not have to rush to be there at the very beginning or have any fear that we would be sold out. So, our environmentally conscious ticket sales actually helped the overall success and flow. Previously, we also had more staff and faculty attending. This year electronic sales through our mobile app also ensured that we had more of a student presence because the event is really geared primarily toward them," he says.
Four teams competed, but only one was victorious.
The winning team led by Chef Olivia & Chef Tiffany  (standing in for Chef Edward) from the Chestnut Student Residence was the winning team, but Chef Jaco takes it all in stride.
"It was no surprise that team Chestnut won. To be honest, my last trophy was in 2015. But the bottom line is that everyone wins with this event. We all had fun, everything was delicious, and we raised money for a great cause," he says.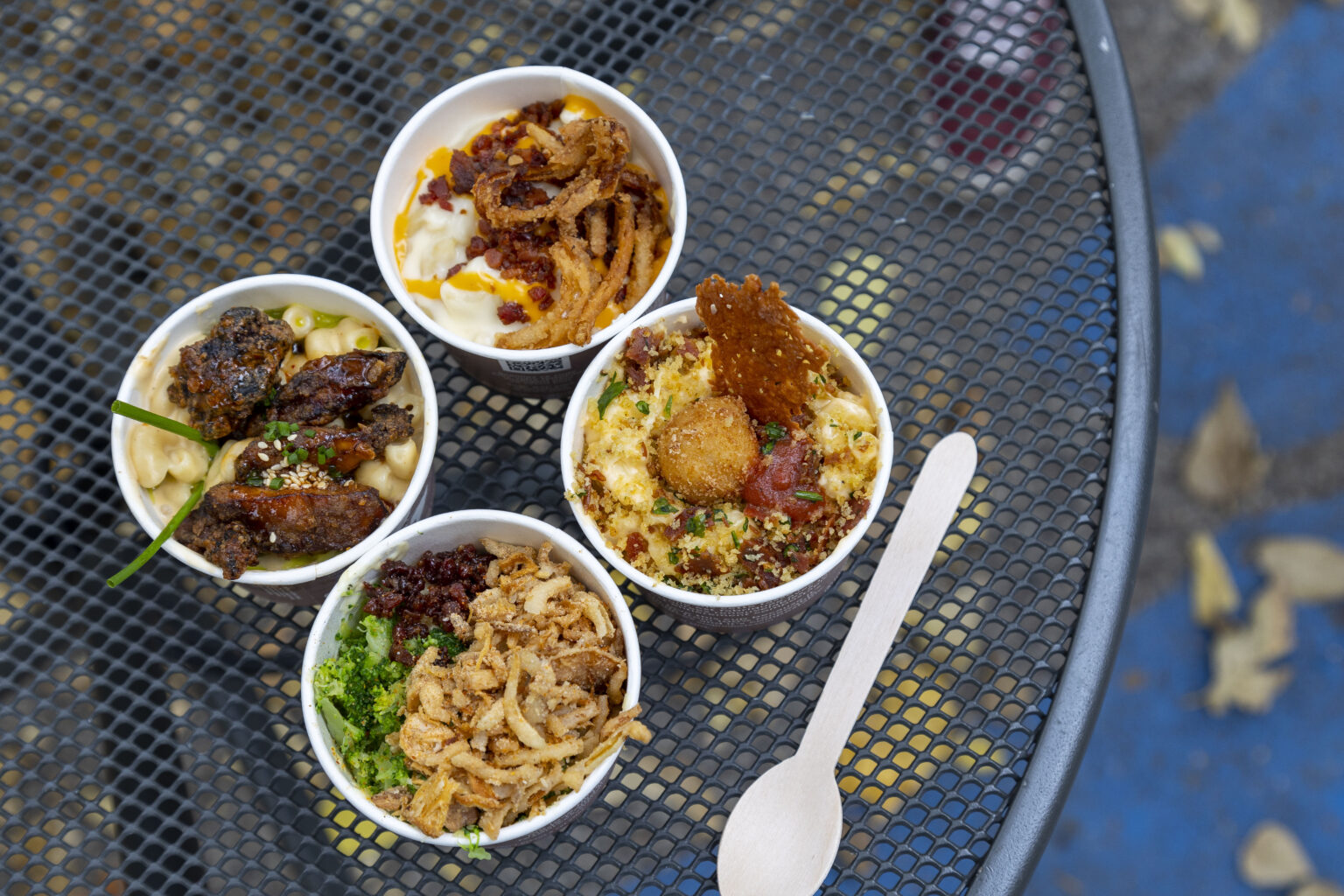 What the Winning Team Made
"Supreme Mac & Cheese", a classic Mac & Cheese topped with marinara sauce, Italian cured meats and crispy onion. This was clearly a championship dish, but all of them were delicious.
Food Services is looking forward to more in-person food fun throughout the year, and Chef Jaco says he has big plans.
"I can't reveal the details right now, but I can tell you that I am writing up the rules now for a brand-new spring Smackdown that you will not want to miss. It's going to be like nothing you've seen before," he adds.
Stay up to date on the new, planned Spring Smackdown and all other food news at St. George by following Food Services on social.